Press Releases
Cornell Study Finds Stash Hotel Rewards Increases Guest Spend by Nearly 50%
January 23, 2014
An independent study published in the Cornell Hospitality Report revealed that after joining Stash Hotel Rewards, hotel guests returned to a hotel nearly 50% more often and increased the amount they spent by a similar amount. These findings prove that offering Stash to hotel guests provides substantial, measurable returns.
College-Town Hotels Use Stash Hotel Rewards to Bring Families Back to Campus
July 30, 2013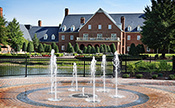 As a new school year approaches, many families are planning trips to university campuses around the country – and a large number of local hotels are now making their visits more rewarding. Hotels across the U.S. are attracting college-bound travelers by offering Stash Hotel Rewards, the nation's largest point-based loyalty program for independent hotels.

View press release
Independent Hoteliers Find New Solutions in Tough Times
December 1, 2011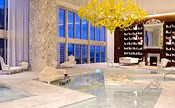 "Stash did something that we've all been talking about, trying to figure out for years," said Lisa Koester, director of sales and marketing at Napa River Inn. "They connected independent hotels with a points program. It's genius." Just 18 months old, Stash has already become the largest independent hotel loyalty program in the United States. And it's getting bigger. Fast. In the past 6 months, 50 more hotels joined the network, with 167 hotels throughout the United States and the Caribbean now participating in the program. In the last month alone, 18 hotels joined Stash—more than 1 new hotel every 2 days.

View press release
Stash Celebrates 1st Birthday by Giving Away Millions of Points
May 16, 2011
Stash Hotel Rewards turns a year old this week, and to mark the event it's giving away millions of points to current and new Stash members. From May 16th through May 22nd you can earn 1,000 bonus points when you join Stash. And if you're already a Stash member, you can earn 1,000 bonus points by staying at any of the 147 independent hotels that participate in the program. The company estimates that it will give away more than two million points during this week-long promotion.

View press release
Stash Now the Fastest-Growing Hotel Loyalty Program in America
May 5, 2011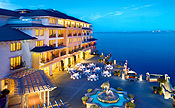 "Stash appears to be approaching orbital velocity," said Dr. Bill Carroll, a faculty member at the Cornell School of Hotel Administration and an advisor to Stash. "Stash arms independent hotels with a smart, critical marketing tool that helps them compete with chain hotels, without becoming a chain hotel," Carroll said. With Stash, independent hotels offer their guests points that can be redeemed for free nights at a broad network of distinctive, independent hotels across North America.

View press release
Travelers Love Stash Partner Hotels
January 13, 2011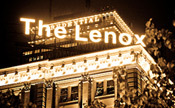 Stash partner hotels receive higher recommend ratings in TripAdvisor reviews, on average, than hotels participating in other major point-based loyalty programs. "They say you can't quantify love, but TripAdvisor comes close with its recommend rating," said Jeff Low, CEO of Stash Hotel Rewards. "These findings confirm what many people already know – that travelers love the kind of personal service and one-of-a-kind guest experiences only found at great independent hotels. These are the hotels we want to tell our friends about."

View press release
Stash Hotel Rewards Expands to 100 Hotels
November 10, 2010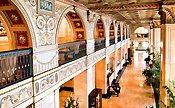 "100 hotels means more choices for discerning travelers who want to earn points but don't want big-chain sameness," said Stash chief executive, Jeff Low. "Increasingly, travelers will find great independent hotels offering Stash points almost anywhere they go. For example, members can soon earn Stash points at 17 hotels in the Bay Area, 7 in Seattle, 6 in New York City, and 4 in metro Atlanta. In fact, in a number of cities, hotels offering Stash points will outnumber hotels affiliated with some of the big-chain rewards programs."
Stash Hotel Rewards adds Eight Partner Hotels to Loyalty Program
June 23, 2010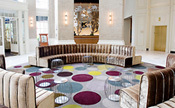 "We've been overwhelmed by the interest we've received from independent hotels since launching just a month ago—with requests from hundreds of hotels from around the world—from London to Fiji, Prague to Hawaii," said Jeff Low, CEO of Stash. "We are proud today to add such great, one-of-a-kind properties...

View press release
Stash Hotel Rewards Launches Rewards Program for One-of-a-Kind Hotels
May 20, 2010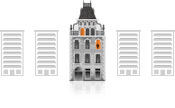 Stash Hotel Rewards™ today launched a breakthrough hotel rewards program, including a new, flexible rewards currency shared exclusively by many of the country's best independent hotels. At last, travelers can quickly earn free nights at distinctive, independent hotels without blackouts or inflexible category restrictions.

View press release
Have questions? Feel free to email us directly at press@stashrewards.com.
Would you like to be alerted when new press releases are available? Sign up for email alerts.