Press Room Home
In the spotlight...

U.S. News and World Report, August 5, 2014
U.S. News identified 17 of the most prominent hotel loyalty programs and evaluated them using a signature methodology that weighs factors such as added benefits, the average number of paid nights required to earn a free stay and the ease of earning and using rewards.The Stash Hotel Rewards program benefits both business and leisure travelers who prefer to stay in boutique hotels when visiting destinations across the United States.
Press coverage Current | 2013 | 2012 | 2011 | 2010


Turks and Caicos Collection Joins Stash Hotel Rewards Program
Hospitality Net, February 24, 2015
"As a collection of independent hotels and resorts, we're always looking for ways to give our guests even more value, and to exceed their expectations for a Caribbean vacation," said Ingo Reckhorn, Director of Sales and Marketing for the Turks and Caicos Collection. "Offering Stash rewards points to our guests is the natural extension of that mission."


Business Traveler, February, 2015
In addition to truly wonderful days and nights, independent resorts and hotels offer some amazing food experiences. I'm lucky enough to work at Stash, and have the inside track on resorts and hotels set up to provide great food experiences.


How to capitalize on changing group trends
Hotel News Now, February 13, 2015
Becker agreed it's impossible to compete with the force of big-brand loyalty programs. "There was nothing we could give away or offer that would make the difference to those points-loyalists," he said. Instead, NOHC joined Stash Rewards, the loyalty program for guests who stay at member independent hotels. The benefits, he said, will come down the road when members start to build up enough points to make a difference."


8 Travel Trends We Hope to See More of This Year
ShermansTravel, January 30, 2015
If it's difficult to rack up those airline miles, it can be even harder for leisure travelers to accumulate hotel points — especially for those who prefer boutique hotels, independent properties, and inns. Enter programs like Expedia+ Rewards, the less-than-two-year-old iPrefer, and Stash Hotel Rewards. These all allow travelers to earn points at hotels beyond the big chains, enjoy extra perks, and redeem award stays more quickly.


Whitney Peak Hotel Partners with Stash Hotel Rewards
Nevada Business Magazine, January 21, 2015
"As an independent hotel surrounded by chains it was important that we find a way to stand out," said Niki Gross, Managing Director at Whitney Peak Hotel. "When we discovered Stash, we knew it was the perfect fit. It provides us with a tool to reward guests, build awareness, and compete against the chains."


How Independent Hotels Have Leveled the Loyalty Playing Field
Boutique Hospitality Management, January 7, 2015
Above all, independents should continue to do what they do best—delivering true one-of-a-kind experiences, experiences like original architecture, partnerships with local breweries and farms, and connection to the spirit of their cities. But they should also arm themselves with a tool essential to competing with chains: a points-based loyalty program. Points are a powerful way to attract and retain guests and increase revenue in the face of chain competition.


Google doles out $50K 'bug bounty'
Colloquy, January 2, 2015
Even loyalty marketers are starting to get in on the practice, exploring how the bug bounties practice can be applied to their programs. For example, Stash Hotel Rewards, a loyalty program focused on independent hoteliers, has awarded extra points to members who reported broken links and other website problems.


Five Money-Saving Travel Resolutions to Make
Kiplinger, January 2, 2015
You also can join hotels' loyalty programs to earn points every time you stay at their properties that can be redeemed for free nights. All of the major hotel chains have programs, and Stash Hotel Rewards offers members who stay at any of the nearly 200 participating independent inns, resorts and boutique hotels the ability to earn points for free nights.


Serrano Hotel, a Boutique San Francisco Property, Partners with Award-Winning Loyalty Program
South San Francisco Patch, December 16, 2014
"We know travelers prefer local experiences offered by independent hotels, but it's hard to make that choice without the promise of points," said John Sevilla, General Manager at Serrano Hotel. "Stash makes it easy. Our guests can choose the great boutique experience offered by Serrano, without sacrificing points."

Creating boom-time loyalty for the long term
Hotel News Now, December 12, 2014
Tomorrow's best guests are in your hotel today. These guests are the ones who are willing and able to pay your high rates. Reward their patronage with rewards. Loyalty (both the quality and the program) is a two-way street; travelers know their repeat business is valuable, and they want it to be acknowledged. They know they're special, so let them know you agree by giving them something measurable: points, perks or rewards.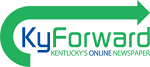 Campbell House now part of largest point-based loyalty program, Stash Hotel Rewards
KyForward, December 3, 2014
"As an independent property surrounded by branded hotels, it's challenging to gain the attention of the highly-coveted corporate traveler," said Scott Hagan, General Manger at The Campbell House. "With Stash, we can now give these road-warriors what they want—reward points."

Black Friday/Cyber Monday 2014: The Best Travel Deals
Fodor's Travel, November 24, 2014
Visit Stash Hotel Rewards Cyber Monday Deals page for more than 30 deals at independent hotels across the country, including The Lenox Hotel in Boston, The Strand Hotel in Manhattan, and Artmore Hotel in Atlanta. Stash Hotel Rewards members will also have the opportunity to earn extra Stash points that, when accumulated, are redeemable for free nights at any Stash partner hotel.

Stash Hotels Cyber Monday Deals
Inside Flyer, November 26, 2014
Stash Hotels is offering up to 40 percent off rates, up to quadruple bonus Stash points and plentiful perks for stays booked on Cyber Monday, Dec. 1, 2014. Over 30 independent hotels in 17 states and the US Virgin Islands are participating in the promotion with booking starting at 12:00am EST on Monday, Dec. 1, 2014.
How to grow loyalty programs with social engagement
HOTELS, November 19, 2014
While the impact of loyalty programs has long been assumed beneficial, a study published by Cornell University confirms it: In studying Stash Hotel Rewards, researchers found that after guests enrolled, they returned to a hotel nearly 50% more often, and hotels increased their incremental annual per guest revenue by US$405 to US$780.

The Verb Hotel in Boston becomes Stash Rewards partner
Examiner, November 13, 2014
"The Stash Rewards program aligns perfectly with The Verb's unconventional character, reinforcing our sense of individuality and commitment to providing our guests with a truly memorable, authentic Boston experience," said Michael George, CEO and President of Crescent Hotels and Resorts.

The Inn at Honey Run Partners with Stash Hotel Rewards
Travels in Taste, October 21, 2014
"Stash is the perfect alliance for us," said Jason Nies, Owner and GM at The Inn at Honey Run. "It seamlessly integrates into our day-to-day operations, allowing us to focus on creating one-of-a-kind guest experiences rather than program logistics."
Travel Weekly, October 20, 2014
Travel is booming, on track to become the largest industry in the world. As the community of travelers multiplies, competition to attract them becomes more intense. In this increasingly competitive environment, some companies will succeed and some will not. What separates them? Clues can be found among the winning entries in the Magellan Awards. Magellans reward the creative thinking that infuses successful companies. It's a recognition program designed not only to reward past accomplishments, but to play a role in raising the bar for the future.

8 Traps of Loyalty Program Design
Hotel News Now, October 10, 2014
An independent hotel group with 10 or so properties might start to feel like a network internally. But does that make it so? What is critical mass? Do 10 properties provide enough coverage to meet the needs of seasoned road warriors? While the idea of building your own program might seem grand, it's not that simple. It takes work, time and resources. And, it's going to take you away from what you do best, which is taking care of guests.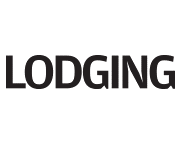 Stash Hotel Rewards Grows to 10 Properties in Texas
Lodging, October 8, 2014
"Joining Stash was a no-brainer for us," said Keith Purcell, director of sales and marketing at AT&T Executive Education and Conference Center. "We're now in a position to grow our group business, reward our guests with additional benefits, and align ourselves with a network of properties across the country."

Dunkin' Donuts, Hero MotoCorp, Stash Hotels and Rain Nation Earn COLLOQUY Recognizes Awards
Colloquy, September 30, 2014
The four companies are the latest to receive COLLOQUY Recognizes awards, a series of honors designed to spotlight those initiatives that exemplify the most forward-thinking advancements and strategies in loyalty marketing. "This roster of winners rounds out a year of exemplary loyalty operators, from across industries and around the globe," COLLOQUY Research Director Jeff Berry said.

Tailwater Lodge Partners with Stash Hotel Rewards
Bloomberg Business Week, September 23, 2014
Joining Syracuse properties, Hotel Skyler, Genesee Grande Hotel and Parkview Hotel, Tailwater Lodge becomes the 4th hotel in The Woodbine Group portfolio to partner with Stash. "Hundreds of new guests have discovered our hotels as a result of being part of Stash," said Tom Fernandez, Director of Business Development at The Woodbine Group. "Being connected to a network like this is a win-win."

Hoteliers diversify loyalty program offerings
Hotel News Now, September 17, 2014
Some boutique and independent hotel operators use points-based loyalty programs such as Stash Hotel Rewards to gain an edge on the brands, according to Jeff Low, founder and CEO of Stash, who added that some properties take things a step further by implementing a proprietary program that offers "soft benefits" such as complimentary shuttle rides or free welcome bags.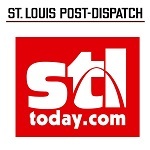 Magnolia Hotels Adds New St. Louis Property to Stash Hotel Rewards
St. Louis Post-Dispatch, August 26, 2014
"At first we weren't sure, so we just added one property to Stash, our Houston hotel," said Mike Pratt, VP of Sales and Marketing at Stout Street Hospitality. "Within a couple of months, we saw Stash was a grand slam. Now, every hotel we manage is in the program. It just works."

Hotel Granduca Announces Partnership with Stash Hotel Rewards
The Dallas Morning News, August 21, 2014
"With the addition of the distinguished Hotel Granduca, Texas has become our fastest growing market — four properties joined Stash in the last six months alone," said Jeff Low, Founder and CEO of Stash Hotel Rewards.

Size Doesn't Have to Matter: How Small Businesses Can Use Loyalty Programs to Compete With the Big Boys
Colloquy, July 29, 2014
The Stash program is an example of a cost-effective initiative that uses new, affordable technology to attract and reward its best customers. Such a program demonstrates that bigger isn't necessarily better. Of the loyalty programs operated by larger chain hotels, Low said, "There's a lot of fat in these programs because they're not using technology in a smart way."

A chain by any other name is still a chain
Hotel News Now, July 14, 2014
Independent hotels are run by fiercely independent hoteliers, who don't want—or need—to be told how to create extraordinary guest experiences. Those hoteliers, and the travelers who love independent hotels, know unique can't be mass-produced.

The Booking Battle: OTAs Break into the Loyalty Market
U.S. News and World Report, June 26, 2014
Jeff Low, chief executive of Stash Hotel Rewards, adds that OTAs can't offer a customized experience based on individual guests' styles and preferences. Hotels, on the other hand, are able to personalize their rewards programs to better meet individual members' needs, a service that's difficult for OTAs to match, he said. Independently owned and operated hotels like those participating in the Stash Hotel Rewards program "really want to build a relationship with you."

Sun Mountain Lodge Partners with Stash Hotel Rewards
Hotel Interactive, May 21, 2014
Stash members are now able to earn and redeem points at Sun Mountain Lodge, a year-round luxury resort perfect for leisure travelers and group retreats. "By partnering with Stash, we can now foster guest loyalty by complementing our exceptional services with the added incentive of a rewards program," said Eric Christenson, Director of Marketing at Sun Mountain Lodge.

Priory Hotel joins independent rewards program
The Northside Chronicle, May 8, 2014
On May 7, the Priory Hotel invited patrons to dash over to its Stash Bash, the launch party for joining the Stash Hotel Rewards program. Priory Director of Operations John Graf said he takes pride in the character and uniqueness the Priory radiates in being one of the boutique hotels that is now part of the Stash Hotel Rewards program.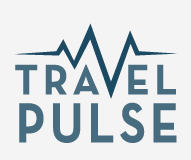 The Essex Resort & Spa Partners with Stash Hotel Rewards
Travel Pulse, April 29, 2014
THE PULSE: The Essex Resort and Spa becomes the first culinary resort to join the Stash Hotel Rewards program, the nation's largest points-based rewards program for independent hotels. WHY IT RATES: The Essex Resort and Spa, which boasts two award-winning restaurants, brings more value and variety to Stash members. The property is the only AAA Four-Diamond in Vermont's Champlain Valley. – Ryan Rudnansky, TravelPulse hotels editor

All Those Photos You Take of Your Pet May Help You Win a Hotel Stay
Hotel Chatter, April 25, 2014
Dust off the camera and fluff up your favorite pet because we've got the contest for you! Now is the time to pimp out get your adorable best animal friend to help you win a couple of nights in a hotel. The folks over at Stash Rewards, the loyalty program for independent hotels, has introduced their Pack Your Pet contest. The Facebook competition asks travelers to snap a picture of their pet enjoying themselves while on vacation and upload it to their Facebook page. Naturally, the more creative the photo is, the better the chance of taking home top prize.

Horton Grand Hotel Partners with Stash Hotel Rewards
Hotel Business Review, April 24, 2014
Stash members are now able to earn and redeem points at Horton Grand Hotel, a historic hotel that once played home to the legendary Wyatt Earp. "We provide our guests with an experience that's steeped in character and is unmistakably distinctive from the chain hotels in the area," said Terry Sobkowiak, Director of Sales and Marketing at Horton Grand Hotel. "By partnering with Stash, we're now able to strengthen our bond with these travelers by offering a rewards program that's as unique as the experience we provide."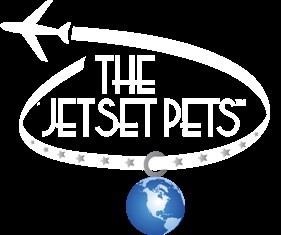 Stash Rewards announces Pack Your Pet photo contest
The Jet Set Pets, April 22, 2014
Pet parents: gather your best photos, or start snapping some new ones, of your jet-setting pet enjoying life on the road. Today, Stash Hotel Rewards, the nation's largest points-based rewards program for independent hotels, announced the Pack Your Pet photo contest. And believe us, you don't want to miss out on this!

Hotel News Now, April 11, 2014
Hoteliers now have substantiated proof of a loyalty program's impact.
So what's the point of points? Do they create value? Yes. Do they create loyalty? That's more difficult to say. In my mind, loyalty is more about trust and connection with a company, product or organization. A points program can be the start of that relationship, but true loyalty comes from great guest experiences.

Trust the foundation of loyalty
Hotel News Now, April 11, 2014
While they might lack the marketing muscle of their branded counterparts, independent hoteliers still can foster the kind of loyalty that keeps guests coming back year after year. "When it comes to the independents, the most important influencer of guest loyalty is a memorable positive stay," said Michele Sarkisian, president and CEO of P3 Advisors, a consultancy specializing in customer loyalty.
Stash Hotel Rewards Sees Opportunity for Independents in Loyalty Program Devalutations
Skift, March 26, 2014
Getting independent hotels that compete against one another and have various agendas to cooperate in a loyalty program such as Stash Hotel Rewards has its built-in challenges. However, despite the myriad obstacles, there is a market need for such a program.

Loyalty Programs for One-of-a-Kind Hotels
The New York Times, March 24, 2014
It's a decision many business travelers would rather not have to make: stick with the big, predictable hotel chain and accumulate reward points, or stay at the offbeat independent hotel but give up any rewards. Now, independent hotels are finding a way around that decision by banding together to offer loyalty programs that reward repeat customers and attract new ones.

Independent Hotel Rewards Program Adds Three
Colloquy, March 20, 2014
Three hotels in Pennsylvania are being welcomed into the nation's largest points-based rewards program. Bear Creek Mountain Resort, The Priory Hotel and Shadyside Inn All Suites Hotel are the latest additions to the stable of Stash Hotel Rewards. The trio of properties expands the Stash Rewards footprint to nearly 200 partner hotels across the United States.

Independents work to attract group business
Hotel News Now, February 14, 2014
One thing that has helped The Caribe Royale stand out with meeting planners is a partnership with Stash Hotel Rewards. Stash "has been a huge positive for us. We're not just offering points to a Courtyard or Marriott. There's some amazing hotels. Our team has been really behind the program and they use it a lot to close business," said Elyse Cottle, Director of Promotions, Caribe Royale.

Solving the loyalty dilemma for independents
Hotel News Now, February 14, 2014
There are alternatives for operators of independent hotels to tap into the frequency game. Stash Hotel Rewards and other services mimic the programs offered as a matter of course by the big global hotel brand companies. A study published in the Cornell Hospitality Report showed that after joining Stash, hotel guests increased the number of nights they stayed at member hotels and increased their spend by 45% to 57%.

Independent hotels are ripe for revolution
Hotel News Now, February 14, 2014
For the same reason more people are choosing to buy their vegetables at a farmers markets instead of the supermarket, travelers are starting to choose a hotel based on the true, local cultural experience that independent hotels offer. Fiercely independent hoteliers should no longer feel forced into the hands of a chain brand. Now is the time for them to embrace their independence.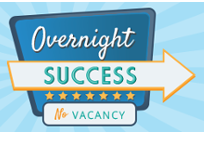 How Your Hotel Can Use Rewards to Increase Wedding Bookings
Overnight Success, February 13, 2014
Jason Kern, the director of sales and marketing at The Shores Resort and Spa in Daytona Beach, says offering rewards points and special anniversary packages has helped him close more weddings annually since adopting the program. He expects an increase of about 12 percent in wedding business in 2014. "I'm anticipating about 80 weddings this year, and we'll probably pick up an extra eight to 10 weddings using the rewards program," he says. "At $20,000 to $25,000 a pop, that adds up pretty quickly."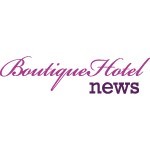 Kent State University Hotel Joins Stash Rewards
Boutique Hotel News, February 12, 2014
The new affiliation marks the 80th independent, college-town hotel to join the program and reward families and alumni for their travel back to campus. "Our Kent State alumni community will appreciate the opportunity to earn points for their frequent trips back to campus—and it will keep our property top-of-mind each and every time they visit," said Kent State Hotel General Manager Mike Riccio.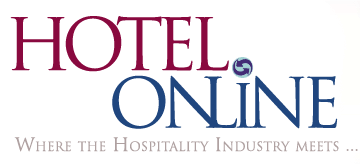 The Blennerhassett Hotel Becomes First Independent Hotel in West Virginia to Join Stash Hotel Rewards
Hotel-Online, February 4, 2014
Stash members are now able to earn and redeem points at The Blennerhassett Hotel, the first independent hotel in the state of West Virginia to offer a rewards program to its guests. "As an independent hotel, it's important to remain competitive in the growing marketplace. With Stash, we can now capture the attention of frequent business travelers by coupling a rewards program with our unique experience and exceptional service." said Cecil Childress, General Manager at The Blennerhassett Hotel.

Study Shows Stash Hotel Rewards Customers Increase Spend by Nearly 50%: Q&A with CEO Jeff Low
Loyalty 360, January 29, 2014
The impact of the program is actually much greater than what we had hoped for. And I think it underscores just how important points and other forms of recognition are to travelers. The 50% shift is the result of travelers choosing not to stay at a chain hotel. Because they can now walk past the generic Courtyard or the Hilton Garden Inn to the great independent hotel – knowing that they'll also earn points.

Extensive Cornell analysis shows real impact of hotel loyalty program
Tnooz, January 28, 2014
Cornell's School of Hotel Administration has released a compelling study measuring the direct impact of the Stash Rewards loyalty program on hotels, one of the first detailed studies showing how a loyalty program affects actual loyalty. For independent hotels, these sorts of numbers are eye-opening – and can provide a solid backup for any revenue managers seeking to convince upper management of the ultimate profitability of the program.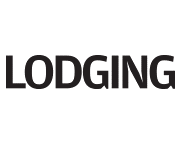 Independent Hotel Loyalty Program Makes Big Revenue Difference
Lodging, January 23, 2014
A study published in the Cornell Hospitality Report found that after guests enrolled in Stash, they returned to a hotel nearly 50 percent more often and increased their annual spend by a similar amount. That shift translated into incremental annual per guest revenue of $405 – $780.

Cornell Study shows benefits of indy hotel loyalty program
Hotel Management, January 23, 2014
"Most hoteliers are convinced that loyalty programs are critically important, but there's been little evidence of the value these programs deliver," said Clay Voorhees, Professor of Marketing at Michigan State University, one the paper's authors. "We now have that evidence. We observed significant changes in guest behavior that could be directly attributed to Stash."

Magnolia Hotels Expands Partnership with Stash Hotel Rewards
Hospitality Net, January 21, 2014
Magnolia Hotels has expanded its partnership with Stash Hotel Rewards by adding properties in Dallas, Denver and Omaha. "Within the first year, Magnolia Hotel Houston saw an increase in revenue through new guests and corporate business as a direct result of its partnership with Stash. After seeing how well the program performed in Houston, we decided to offer Stash Rewards at our other properties," said Mike Pratt, VP Sales & Marketing at Stout Street Hospitality.

Sleeping Lady Mountain Resort Partners with Stash Hotel Rewards
Reuters, January 16, 2014
"We have created a unique resort experience that incorporates nature, the arts, healthy dining, and a strong commitment to the environment. Our guests return year after year for this experience – so by partnering with Stash, we now have a way to reward them for their loyalty," said Lori Vandenbrink, Director of Sales and Marketing at Sleeping Lady.

Stash Hotel Rewards expands its national footprint
Hotel Business, January 15, 2014
Stash currently has more partner hotels than some of the large chain programs in select markets. For example, in New York City, there are 13 Stash partner hotels but only eight Hyatt-branded hotels. With more independent hotels partnering with Stash Hotel Rewards, the company plans to expand its foothold with boutique hotels located in new states, exposing the program to new territories.

Independent hotels make getting married more rewarding
ehotelier.com, January 9, 2014
As part of Stash Hotel Rewards, the US's largest point-based rewards program for independent hotels, some of the most idyllic wedding destinations are now rewarding brides and wedding planners with points. "Stash gives us the opportunity to build loyalty with wedding planners and reward them with an extended wedding gift for a special occasion down the road," said Amber Cagle, Director of Sales at The Resort at The Mountain.